VOICE AND FLUTE LESSONS. ATTENTION TO ALL POTENTIAL STUDENTS IN NEW YORK CITY!!!
Art of Piano Playing Music School is now enrolling students for VOICE LESSONS.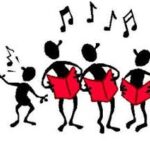 Our voice teachers teach Bel Canto, Libero canto, and other techniques tailored to the needs of the singer. They specialize in teaching students from children to adults of all levels. Voice lessons focus on technique, breathing mechanism, diction, acting, expression and many more.

We are also enrolling students for  FLUTE-RECORDER LESSONS.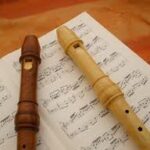 A Recorder is a flute-like woodwind musical instrument. Our Flute-Recorder program offers a great opportunity to practice ensemble music for students of six years of age and up. This beautiful instrument, also called Dolce Flute, is very versatile. It is highly educational and is able to produce music from any time and style, such as ancient melodies and contemporary songs, classical and folk. Skills of concentration, manual ability, expression and team work will be developed by students in a pleasant and gratifying way.
Art of Piano Playing Music School is a successful organization established in 2011. We provide in-home PIANO LESSONS, GUITAR, VOICE AND FLUTE LESSONS in ALL New York City and Long Island NY. Art of Piano Playing Music School offers one on one music lessons for all ages and levels of students, and also group piano classes at public, catholic and private schools all over New York City and Long Island NY. We have the best music teachers on staff! Main reasons to take lessons with us: NO LONG TERM CONTRACTS! WE WORK AROUND YOUR SCHEDULE! GREAT PRICING! WE COME TO YOU!
Please contact us at 646-221-7519 or artofpianoplaying@outlook.com