On Friday, June 19th we had a wonderful recital at the Steinway Hall. There was a lot of beautiful performances, surprises and... fun! We can`t wait until our next recital!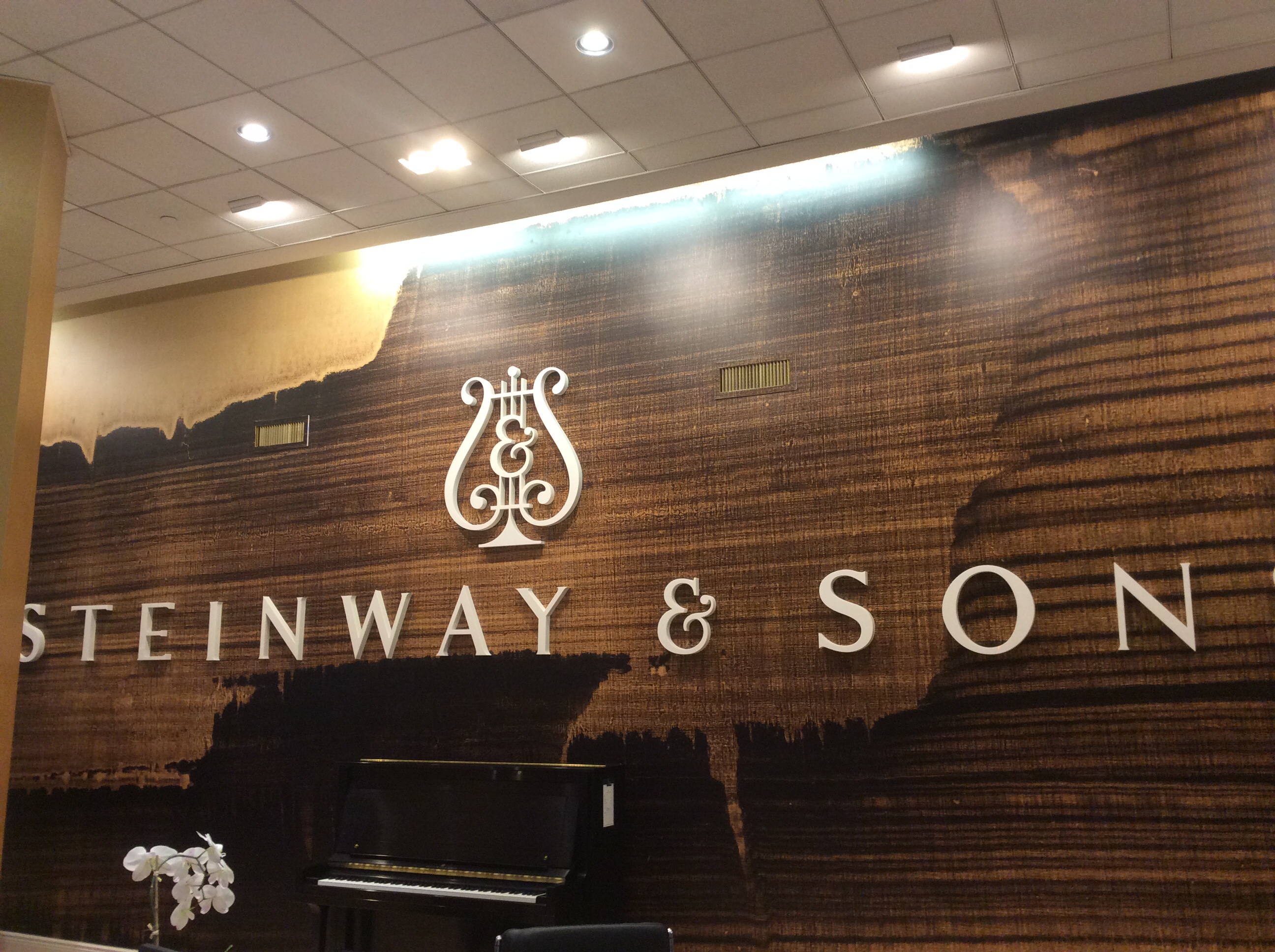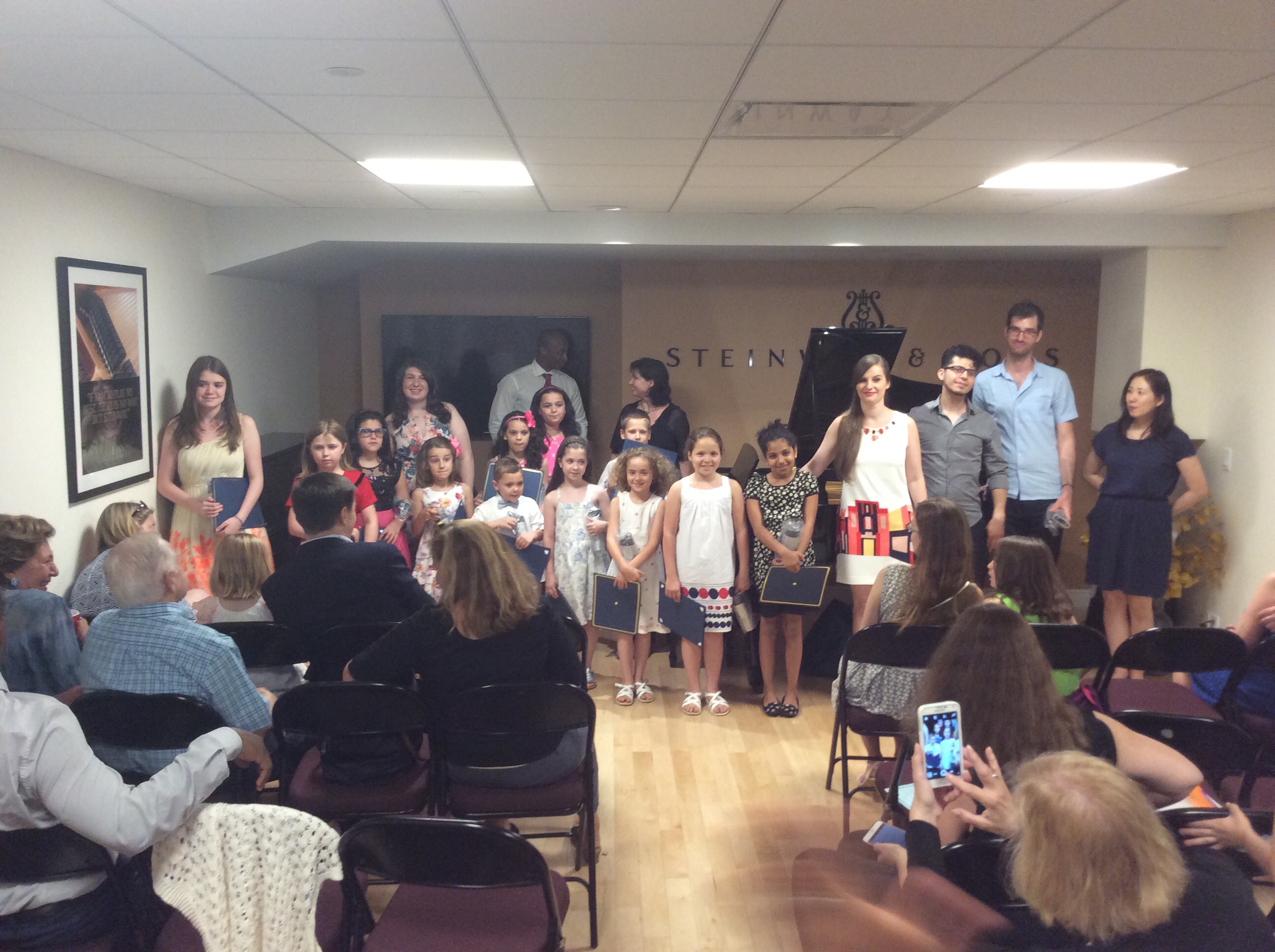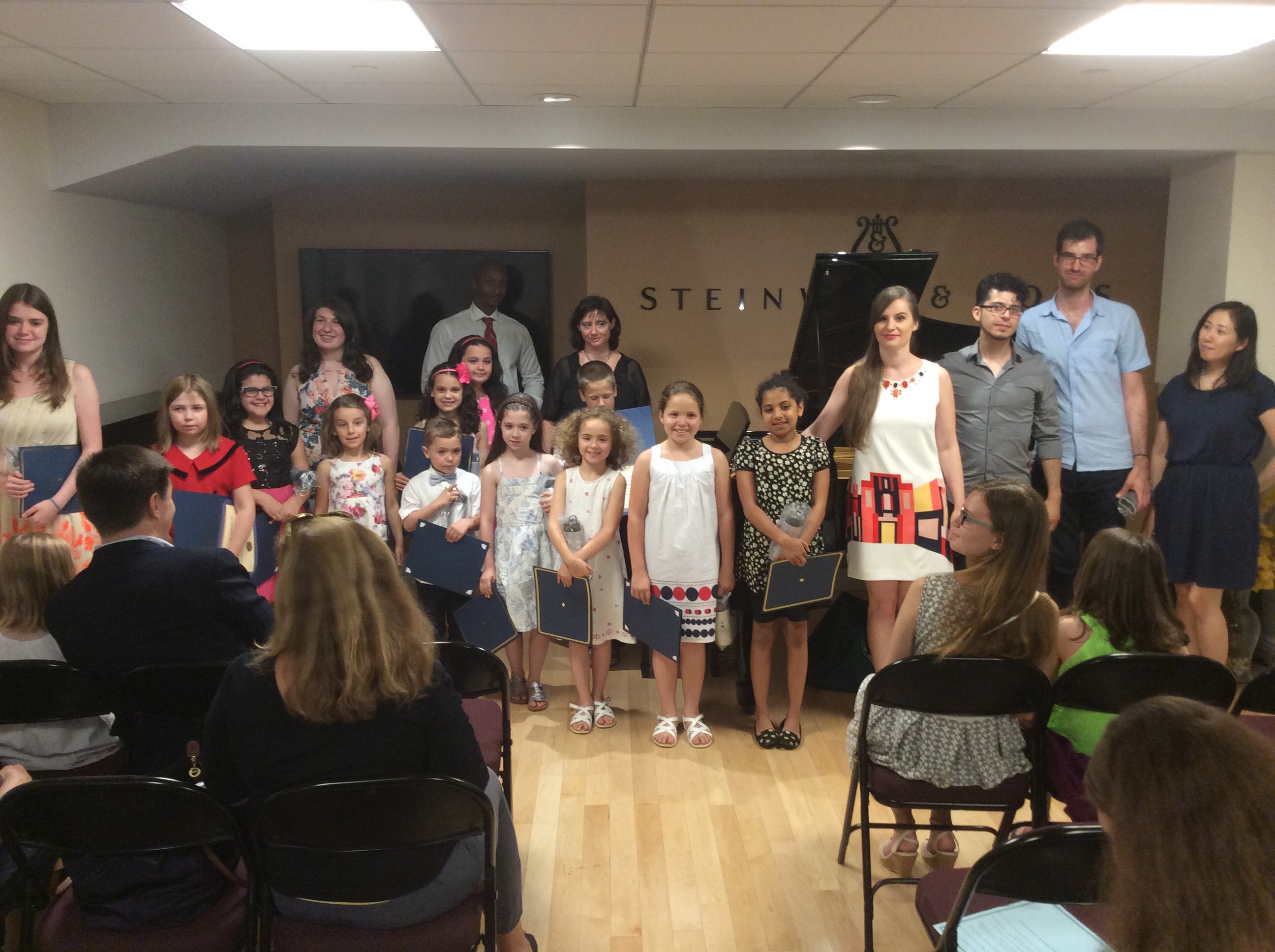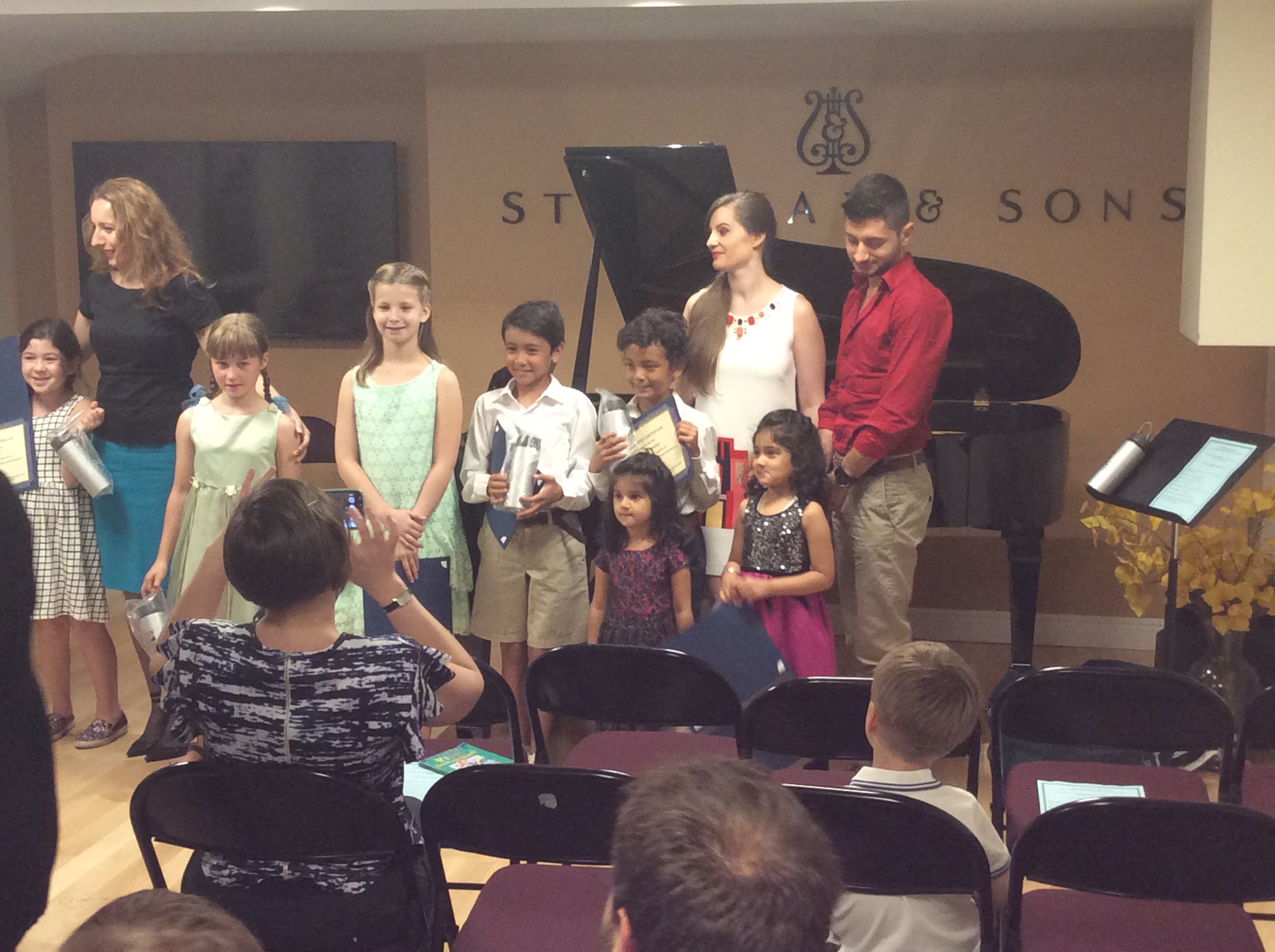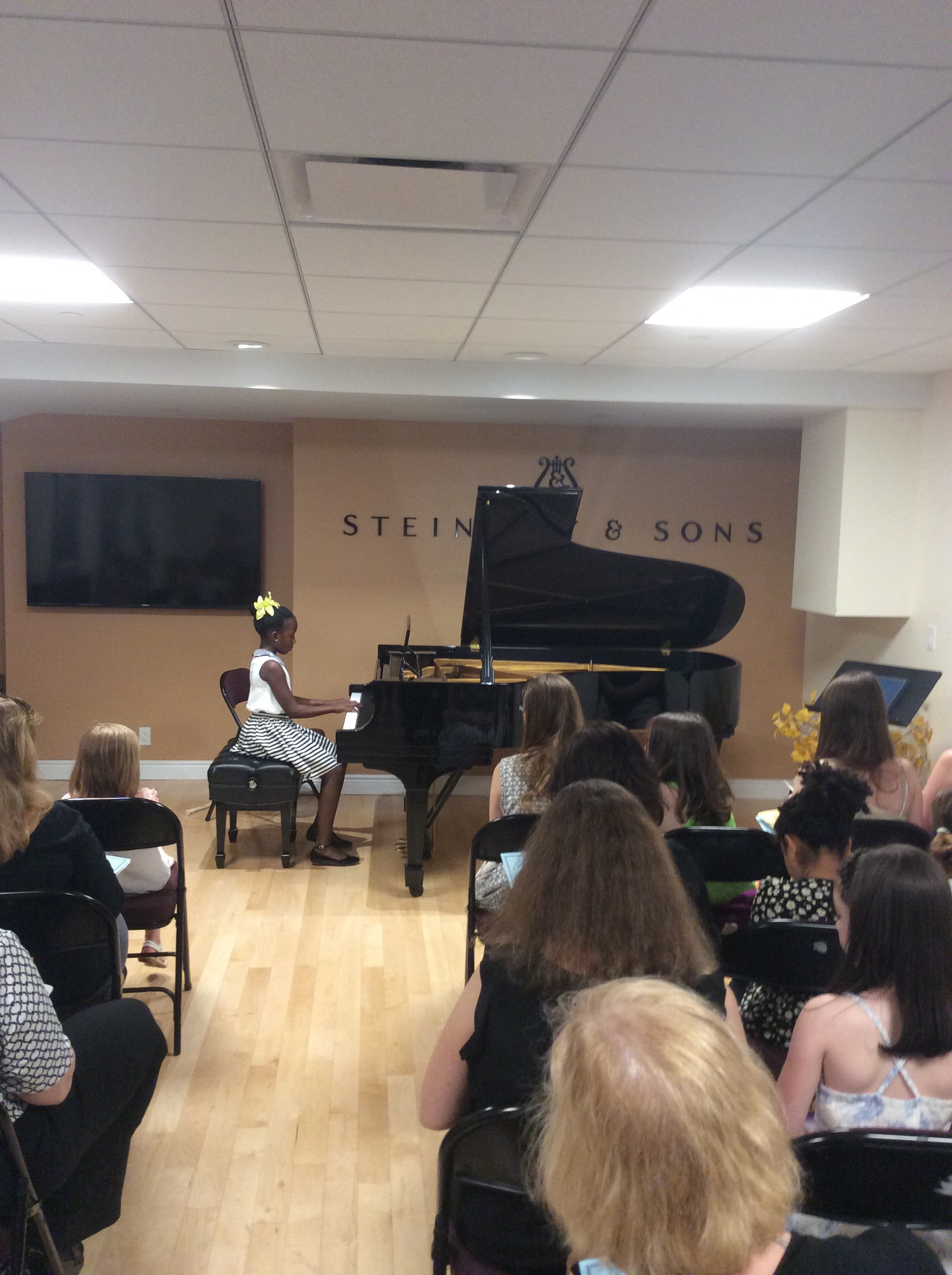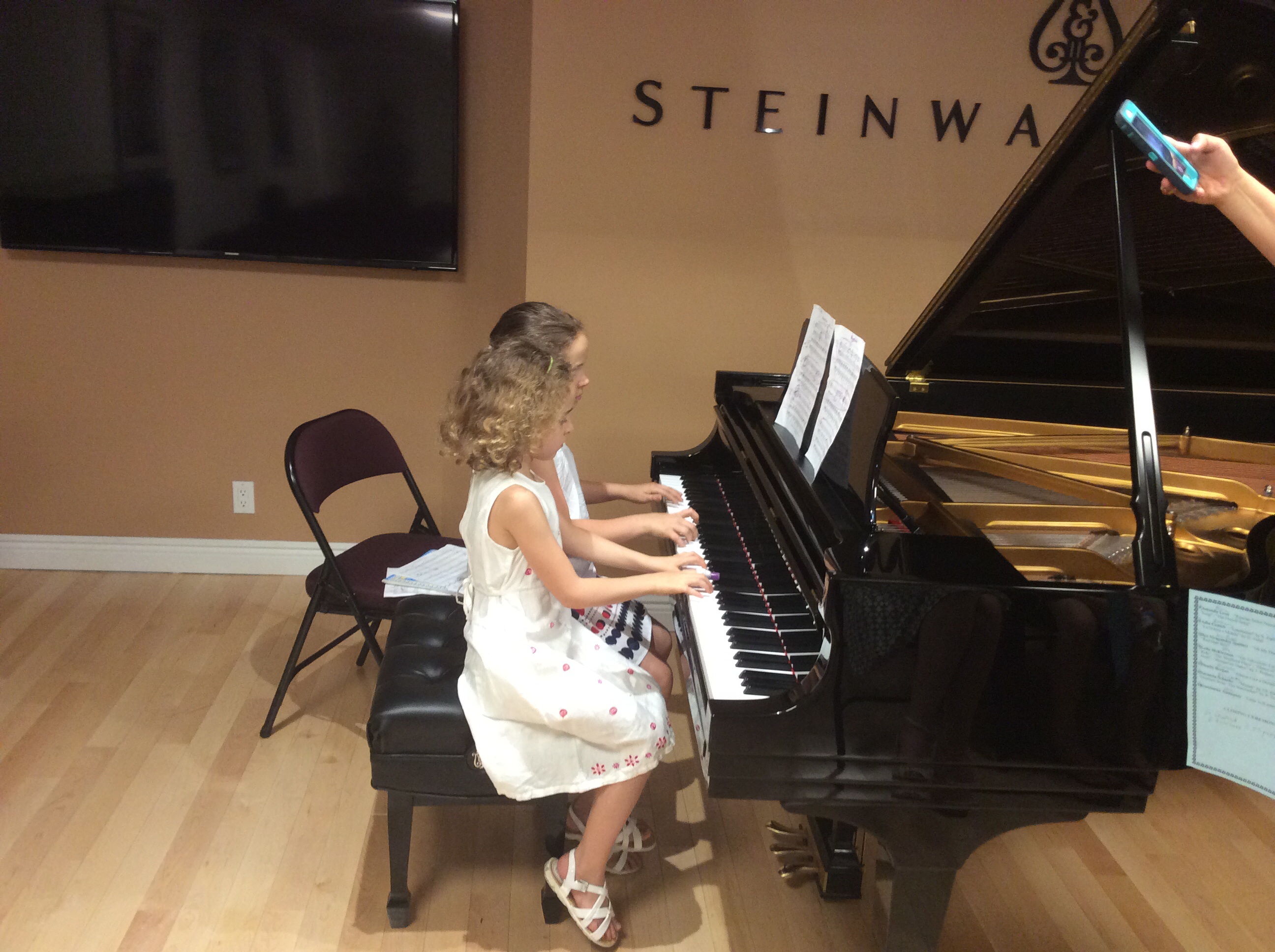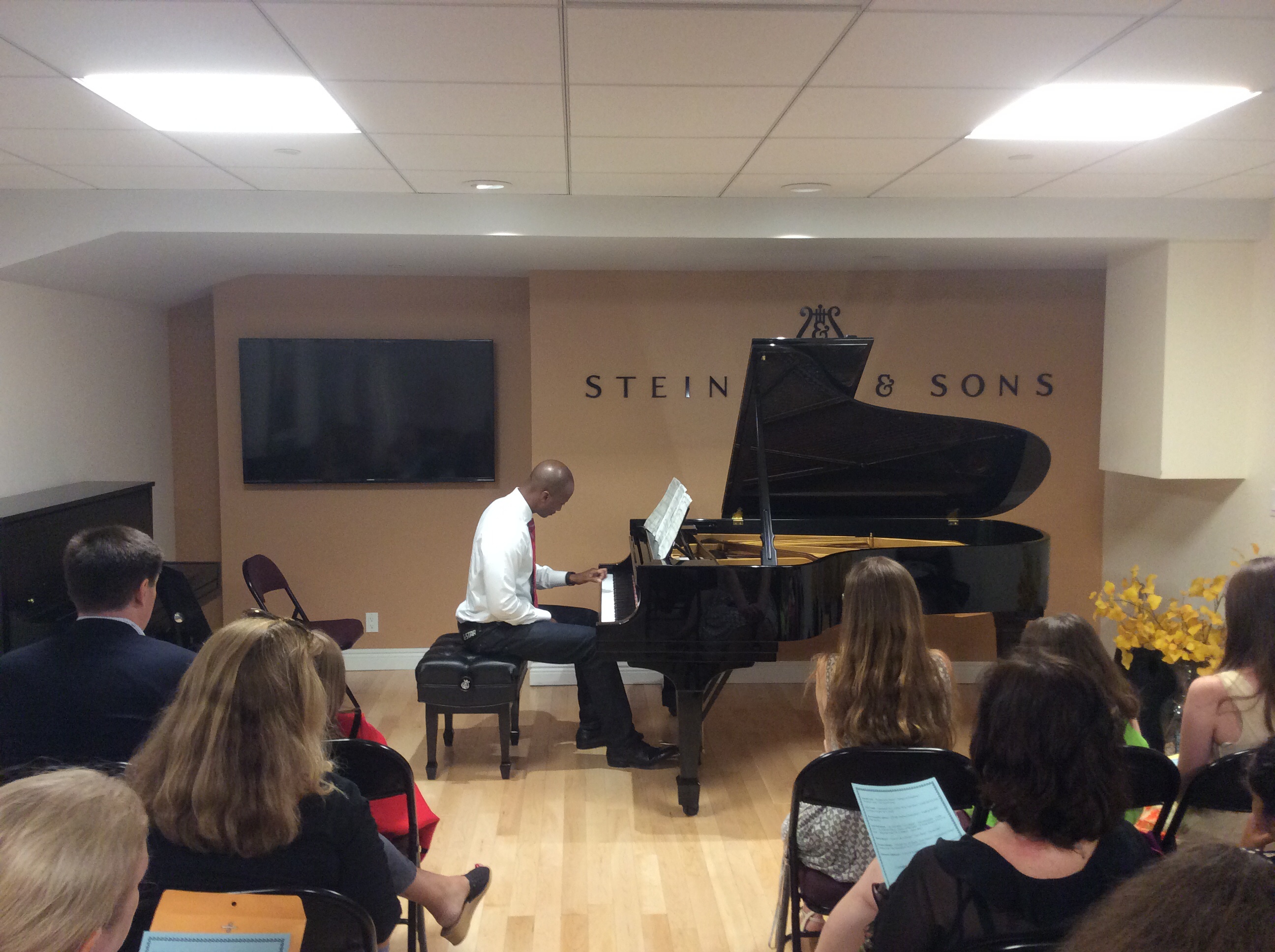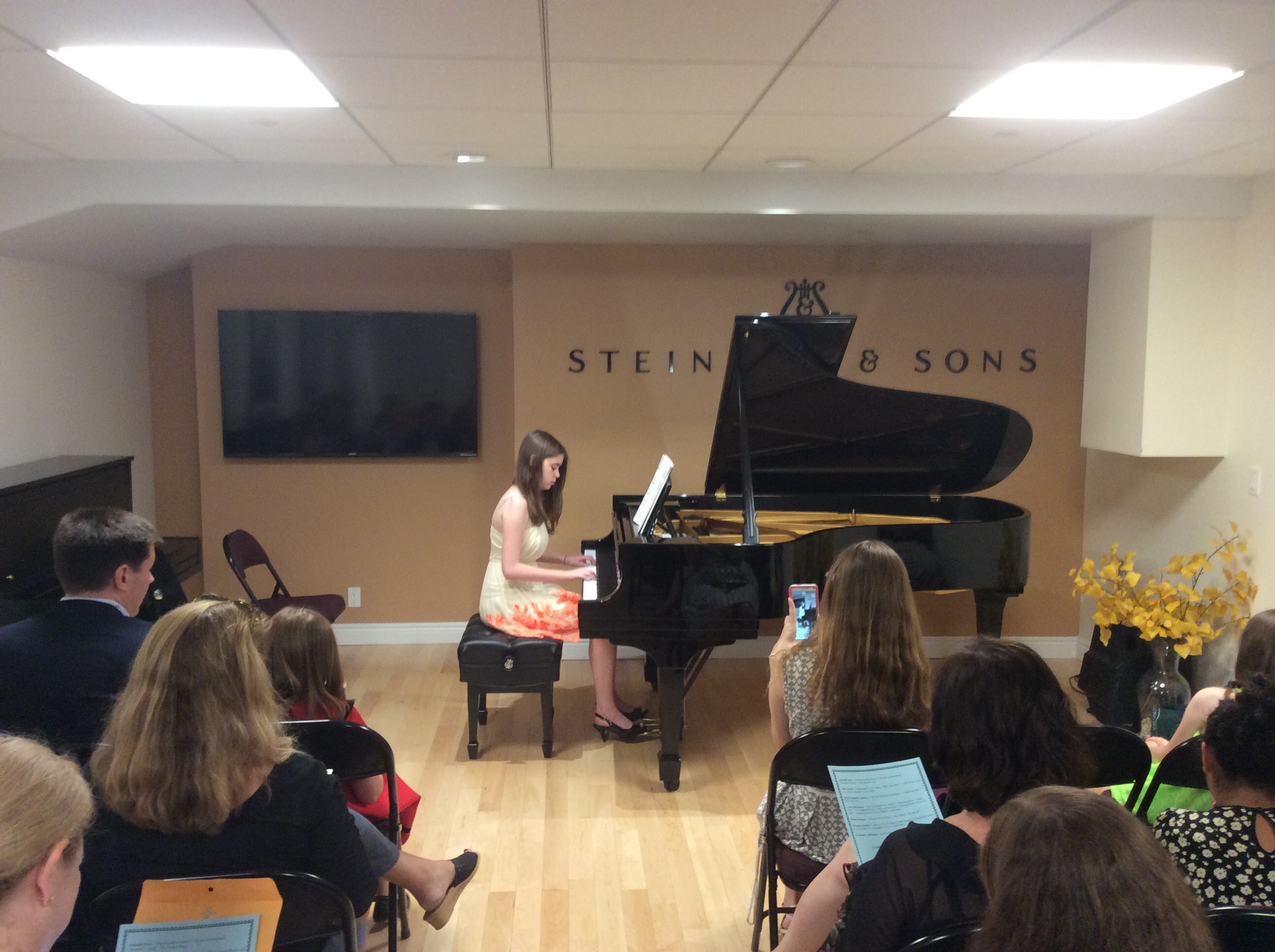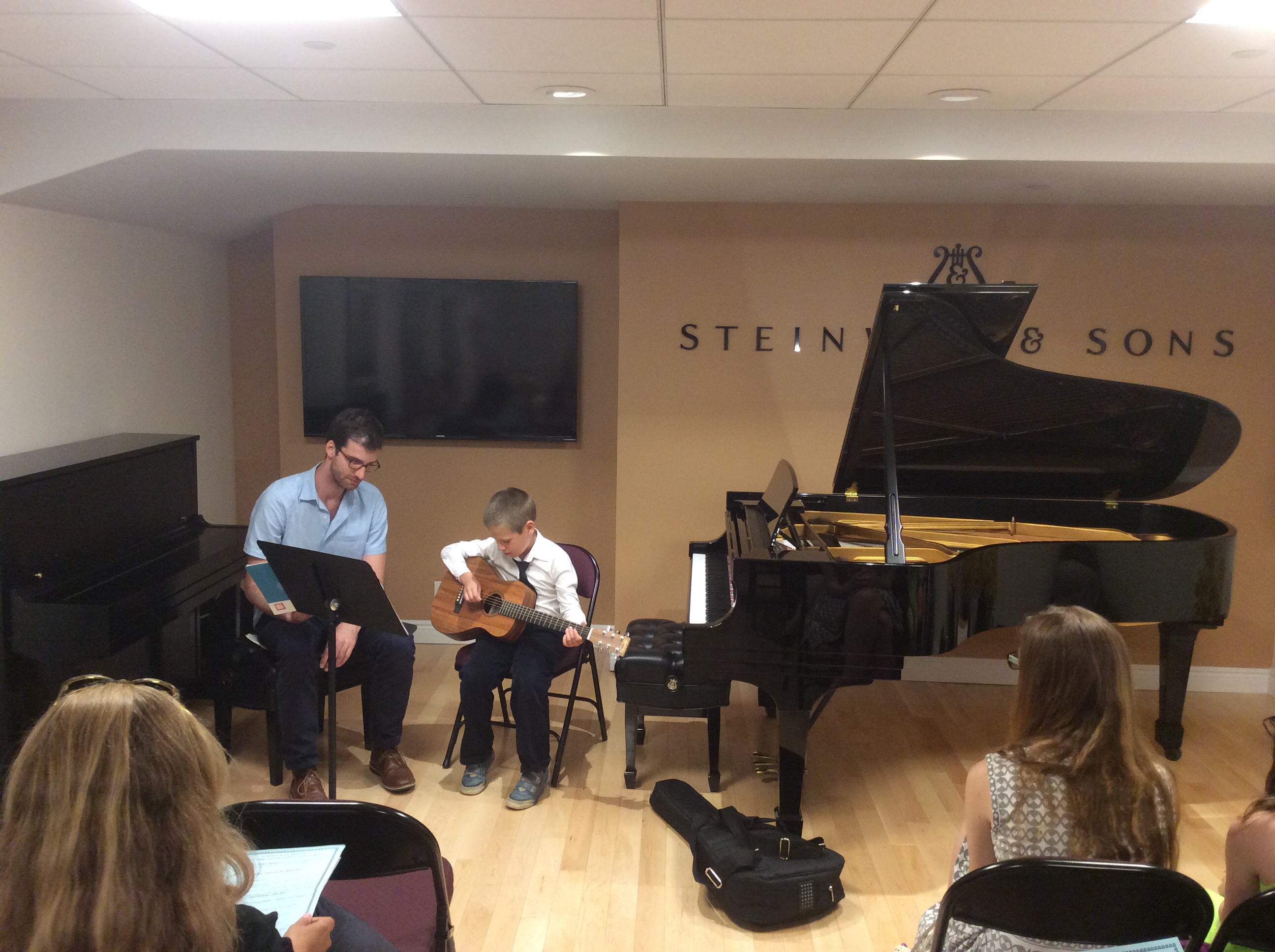 Enjoying cupcakes after the recital!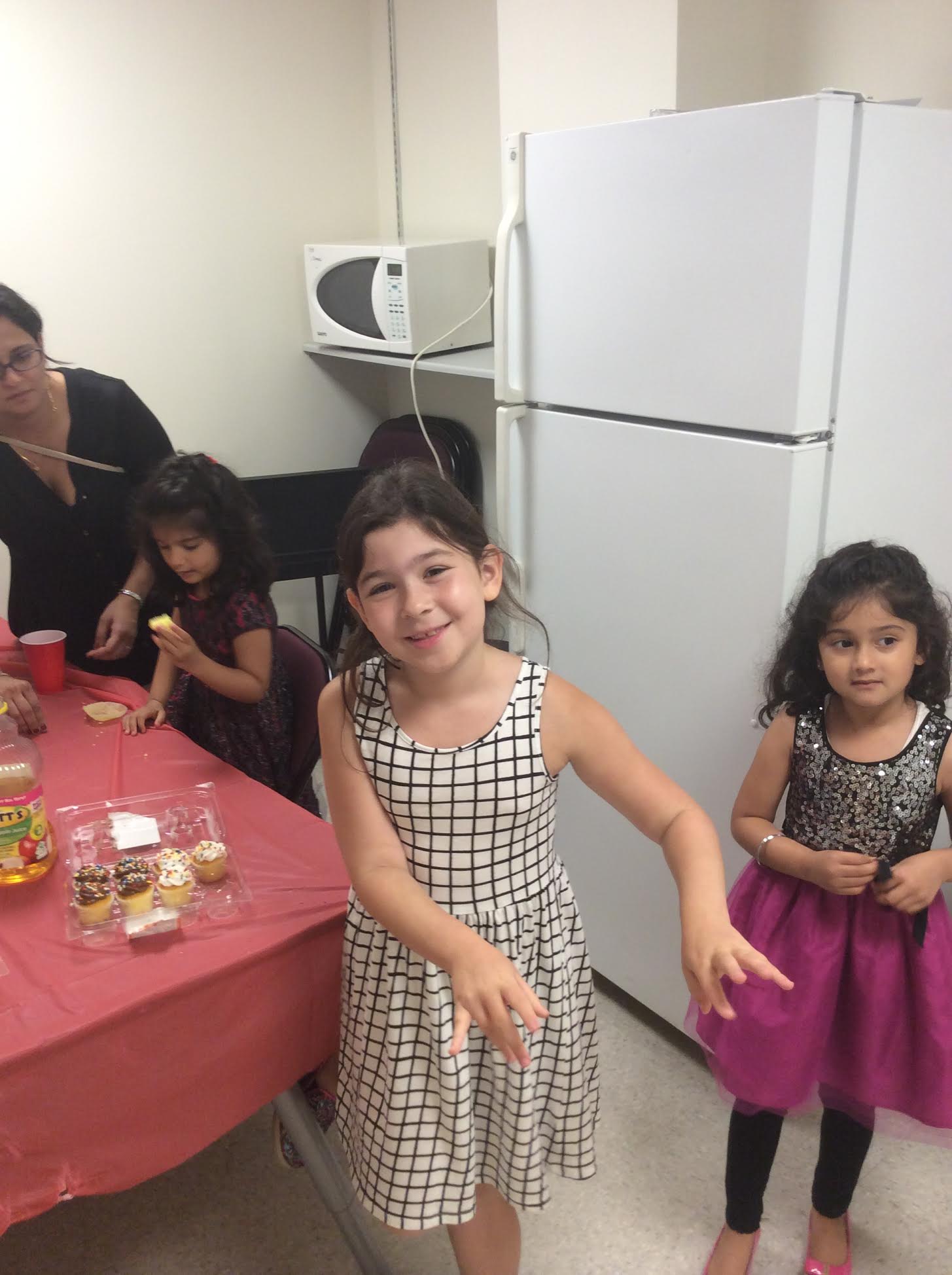 Here are some pictures of our students performing at the Christmas Recitals on December 6 and 13, 2014 at Faust Harrison Pianos. Some of our students sang and played guitar for a first time! Both nights were very exciting, all students enjoyed themselves and cupcakes afterwards! 
December 6, 2013, Christmas Piano Recital:
Why is it so important for every pianist to perform in a recital? First of all benefits of having a recital provide 
greater direction to a piano study
.  Sometimes students lose motivation and progress becomes slow.  Therefore it's helpful to have a long-term goal to work towards, other than seemingly endless weekly piano lessons. Secondly, recitals allow each student to
hear their fellow students play
.  Hearing the young beginners play reminds them how far
they
have progressed since their first lesson and more advanced students performance may aspire
them
to become better pianists.  It is important for students to hear other performers play so they stay enthused and to get their creative juices flowing. Art of Piano Playing Music School Piano recitals are held at various locations in the New York City area. At the end of recital all students receive a
certificate of achievement.
December 14, 2012 Advent Lutheran Church, Xmas Piano Recital:
Spring 2012 piano recital: It was held on May 18th 2012 at a beautiful Advent Lutheran Church at Broadway and 93 rd Street.
 https://www.youtube.com/watch?v=5-UW_bERIZM https://www.youtube.com/watch?v=ADrkkTwoDYE https://www.youtube.com/watch?v=vm2k_wM_mH0 https://www.youtube.com/watch?v=OQY7fQWR_ts
Christmas 2011 Piano Recital:
It was held on
December 16th
 at the Steinway Hall at 109 West 57th Street New York NY. https://www.youtube.com/watch?v=bsgP-DmsLO4 https://www.youtube.com/watch?v=tmfEDYWOtUI https://www.youtube.com/watch?v=lyktpHX7PS0 https://www.youtube.com/watch?v=Jsg6YrvcLuI https://www.youtube.com/watch?v=bnIizEqqLK8 Recital June 14 2013 https://www.youtube.com/watch?v=vnxNhipYohQ https://www.youtube.com/watch?v=1orvWfiAjaE https://www.youtube.com/watch?v=sI3MACdfNLE https://www.youtube.com/watch?v=xZ7aSnBmyPw https://www.youtube.com/watch?v=wjLhsaXvK0Q