You are invited to our music recitals that will be held at the groundbreaking acoustic performance venue - beautiful recital hall of Beethoven Pianos. Our students will have a wonderful opportunity to play on one of the best concert size Steinway grand pianos in town! Beethoven Pianos is located in midtown on historic "Piano Row" just steps away from Carnegie Hall and Lincoln Center. Music Recitals will be held on Monday December 14th, 6.00-8.00pm and Saturday December 19th, 1.00-3.00 pm. Concerts will feature our faculty performing. On Monday Music recital "Sonetto del Petrarca" #104 by F. Liszt will be performed by Vesela Kirova (piano). Saturday music recital features  "O mio babbino caro" by G. Puccini  and "Out here on my own" from the musical"Fame" performed by Isabella Florin (voice).
On Petrarca, his Sonnets and F. Liszt:
Francesco Petrarca was an Italian poet in Renaissance in the 14th Century.  He was writing sonnets (poems) that were known for its beautiful lyrical poetry. Interesting to notice that Petrarca was a great scholar and did most of his writing in Latin. Franz Liszt, a Hungarian composer of the Romantic Era wrote music to Petrarca`s sonnet. "Sonnetto 104" is a middle piece - a part of three sonnets. The text of the sonnet describes Petrarca`s love for a woman named Laura. She might have been a real person or a fictional character. Here is the English translation of it: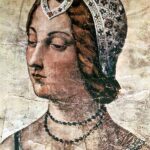 WARFARE I cannot wage, yet know not peace; I fear, I hope, I burn, I freeze again; Mount to the skies, then bow to earth my face; Grasp the whole world, yet nothing can obtain. Pris'ner of one who deigns not to detain, I am not made his own, nor giv'n release. Love slays me not, nor yet will he unchain; Nor life allot, nor stop my harm's increase. Sightless I see my fair; though mute, I mourn; I scorn existence, yet I court its stay; Detest myself, and for another burn; By grief I'm nurtured; and, though tearful, gay; Death I despise, and life alike I hate: Such, lady, do you make my wretched state!
"O mio babbino caro" (o my beloved father):
An aria from opera "Gianni Schicchi" by Giacomo Pucchini, an Italian composer. A daughter, Lauretta is singing to her father about her love to Rinuccio, the boy she loves. She is distraught because Rinuccio was left without any inheritance and wont be allowed to marry her. English translation: Oh my beloved father,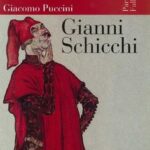 I love him, I love him! I'll go to Porta Rossa, To buy our wedding ring. Oh yes, I really love him. And if you still say no, I'll go to Ponte Vecchio, And throw myself below. My love for which I suffer, At last, I want to die. Father I beg, I beg. Father I beg, I beg..
"Out here on my own" from the musical "Fame"
- written by a duo of Michael Gore (music) and Lesley Gore (lyrics). "Fame"- a story of young men and women holding an audition for coveted spots at the New York High School of Performing Arts. Those who make it discover how much work and sacrifice it takes to become a star. They go through difficult issues of homosexuality, suicide, rejection,  and heartbreak.